LP12MF Review: The Linn Karousel Main Bearing
I've covered the nitty gritty in my previous post on the Karousel: what it is, how it's different (and not) from the Cirkus it replaces, its dimensions, how to install it. In this post, I'll add a bit more information I've learned in the meantime and then jump straight into praising this bearing — which I didn't expect to make any difference but ended up sort of blowing my mind…
New stuff I've learned
This is such a teaser. It really isn't much.
First, it's worth pointing out that in my last post I showed that the Karousel works just fine with the third-party Mober subchassis, which I don't think was generally known. The Mober is still my top pick for an LP12 subchassis, so this is good news. (Soon I'll be receiving an AudioFlat RubiKon subchassis to try out, which I'm very excited about — stay tuned! Maybe that will unseat the Mober??)
I have subsequently tried the Karousel with Linn's own Kore subchassis, which I also own, and which I like quite a bit less than the Mober. (This is proof that I am not always totally superficial, because the Kore looks a lot better than the Mober to my eye.) It should surprise no one to learn that the Karousel is also perfectly compatible with the Kore 🙂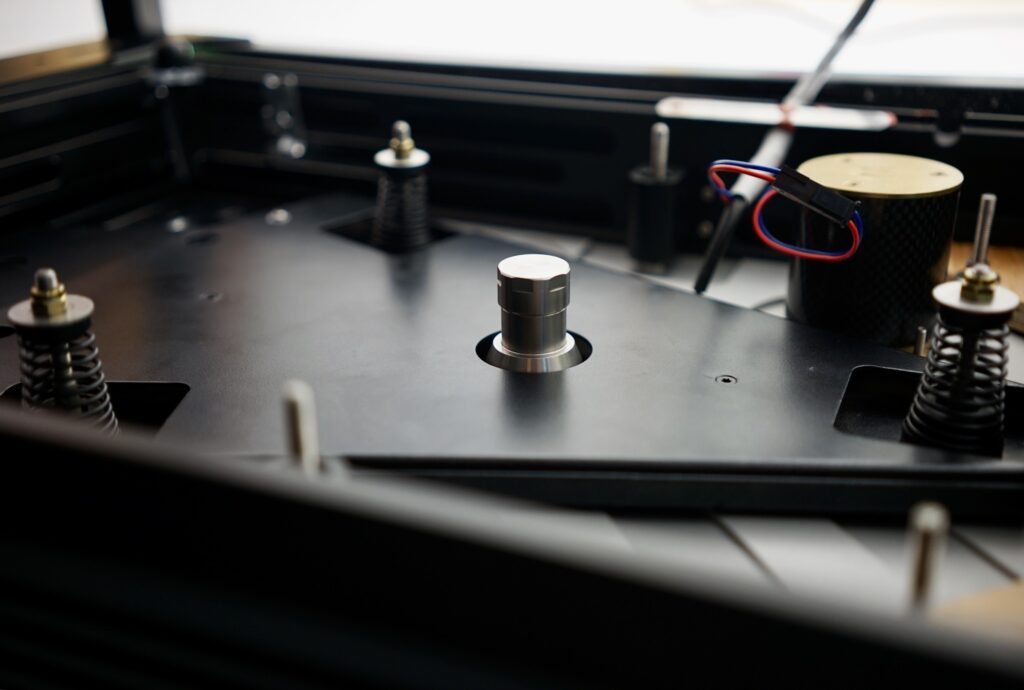 My friend Mark/YNWaN has also learned two things of note after inspecting a Karousel sent to him by AudioFlat member jimification:
The bearing liner on the Karousel is identical to the Cirkus. So that's not a difference between them.
The thread on the body of the Karousel is M16 "super fine," with a 1mm thread pitch. It's not totally standard, but also not totally boutique, so if you wanted to experiment with different top nut arrangements (for instance, a way of mounting a Tranquility to the Karousel!!) you could.
Mark also notes that "the Karousel is nicely made" and "the main internal tolerances of the bearing are extremely good." Very high praise from him.
But how does it sound?
Right, for the only part that really matters.
I was fully prepared to be totally unimpressed with the Karousel. I couldn't see how it was meaningfully different from a Cirkus, I have a big beef with Linn, I had paid what I thought was too much money for it…
But it immediately impressed me.
I listened to what have become my current test tracks/sides.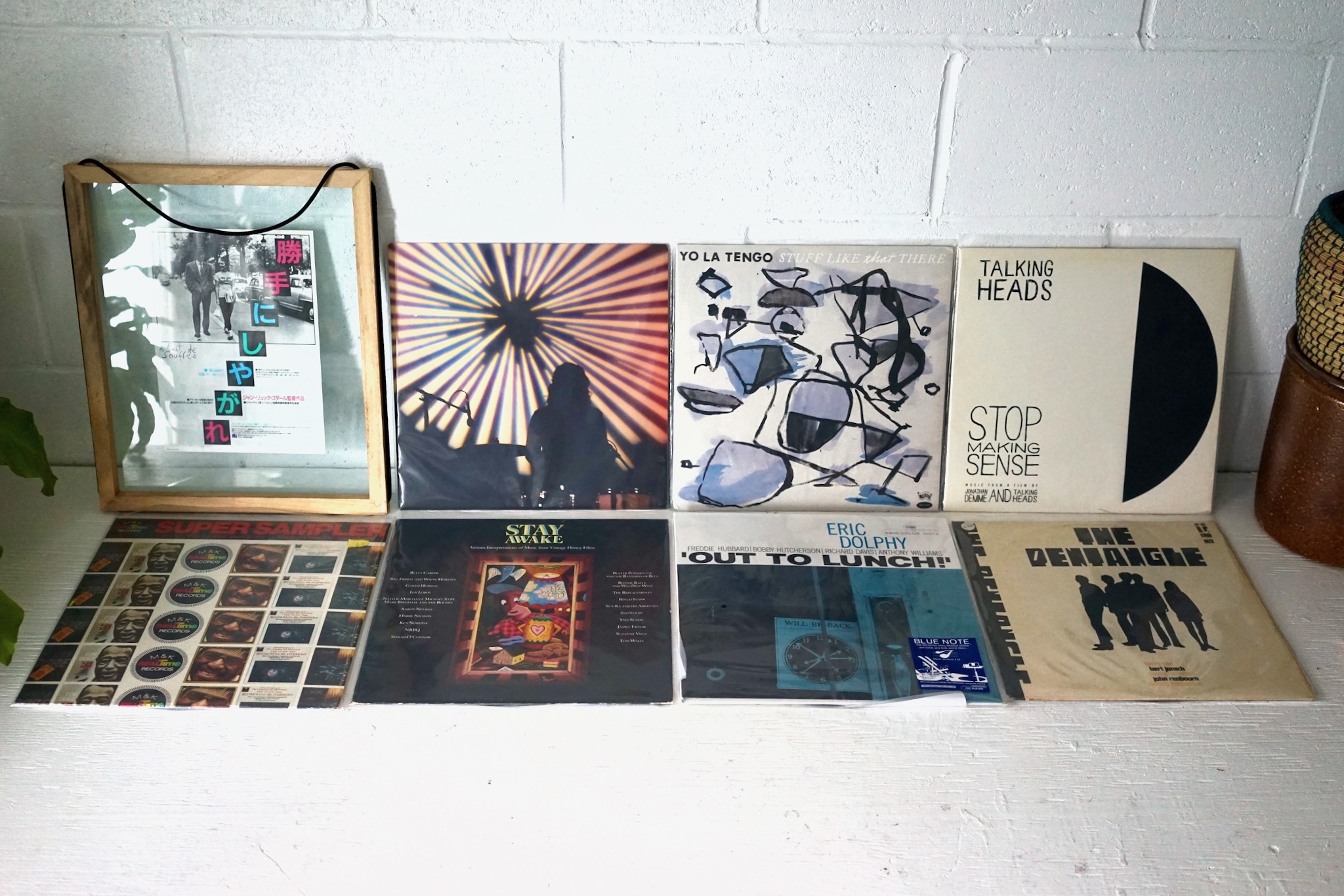 Low, C'Mon, side 2 (for atmosphere and emotion)
Yo La Tengo, Stuff Like That There, side 1 (for acoustic textures, and also because it's a bit mid-heavy as a recording and generally less than ideal and it's fun to see how the system handles it)
Talking Heads, Stop Making Sense, side 1 (for slam!)
M&K Records Super Sampler, side 2 (for all-out sound quality; the music isn't the best but boy does it sound amazing)
Hal Wilner's Stay Awake, side 2 (unbelievably great Disney tribute record, musically and production-wise; for atmosphere and textures and slam, depending on the track)
Eric Dolphy's Out to Lunch, Music Matters reissue, side 1 (for ringing vibes and reed textures)
The Pentangle, s/t, Transatlantic First Pressing, side 1 (okay, this was in the original list, though not this pressing — for acoustic textures and female vocals)
From the first disc, Dolphy, I heard a difference. I was texting with Mark throughout this listening session. My first text was "Does sound pretty damned good. Bit more depth and resolution everywhere."
Of Low's C'Mon, I said said it didn't seem to be at the level of "rediscovering my record collection," but I noted better focus, and much more (and more enjoyable) bass — something I was not expecting.
With the M&K sampler on, I started to get excited. "It's a big difference — much more bass, and it's nice, clear, sharp. Everything higher up is clean and crisp too." I had made detailed "before" notes the night before, and this definitely sounded significantly (say, 10%) better than before.
With Stop Making Sense on, I wrote "Wow. Bass impact, zing from acoustic guitar, space, all excellent." "Annoyingly," I wrote, "I think the Karousel really is good."
I was similarly impressed with the rest of my test discs. Pentangle and Stay Awake: "Slam and impact of bass, amount of bass, texture, spatial presentation, all significantly improved." Stuff Like That There: "attack of strummed guitars and soundstage — both pretty amazing. Improvements on everything so far, quite fundamental."
This impression has held up in subsequent listening. The Karousel — replacing an almost brand new Cirkus and with a Tiger Paw Tranquility, a combination I thought couldn't be bested — made a fundamental improvement to my system.
In a thread on AudioFlat, I offered this description:
The first thing I noticed was more bass. Not in an overwhelming or congested way — not in a way that made me think I needed to readjust VTA, for example. At first I wondered, "Has the Karousel reintroduced the bass bloom that the Tranquility removed?" But that's not it. There was more bass, but the bass was clean and tight, and bass lines were not only louder but also clearer. Everything else was cleaner and tighter, too. I'd say that the Karousel profile is "clean, clear, and lively with more and tighter bass." More detail, better snap, better texture, and definitely better soundstaging.

Stop Making Sense starts with a big, huge drum beat: it had way more impact and slam than before, and the vocals were much more clearly presented in the soundstage, which was huge. Pentangle is a texture-fest, with bowed bass, acoustic guitars, beautifully recorded drums, and three excellent singers often all going at once. It sounded epic, especially the acoustic guitars and the drums, which were incredibly lively and full of force.
All in all, I'd say the Karousel made a 10% improvement over my previous setup. So a massive difference and huge improvement. Not since getting the Ryan Sound Lab PSM-2 s into my "ZapSnaps" have I heard such a big leap in my system with a single change.
I hate to say it, but the Karousel is a game-changer.
Karousel + Kore or Mober?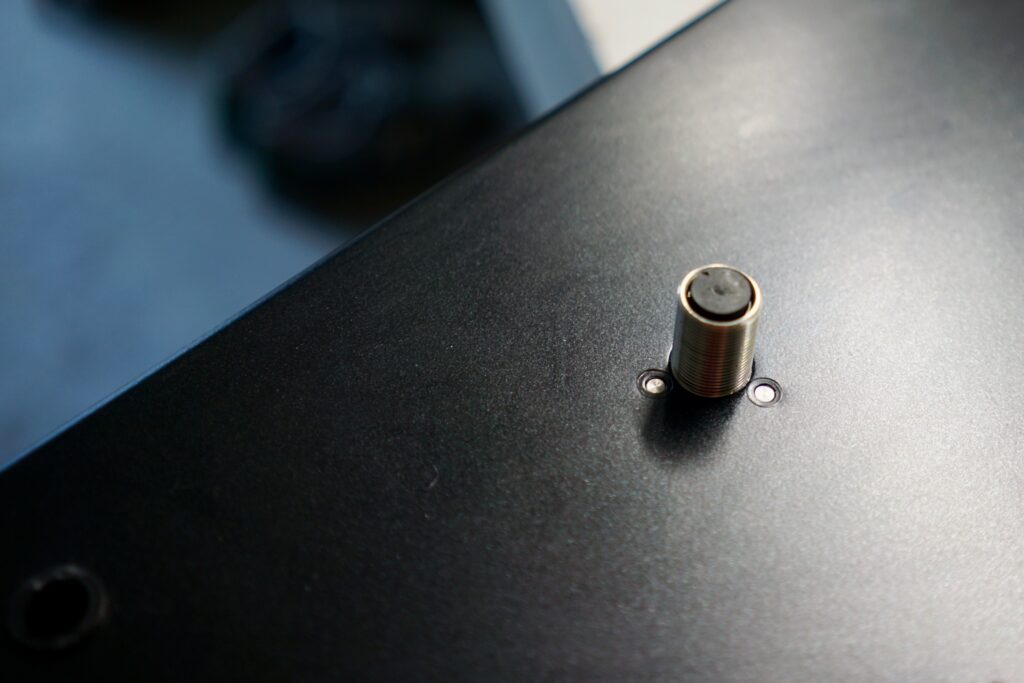 This is just a bit off topic, but I may as well mention it here, because I'm not sure where else to put it.
Right after making the above notes, I swapped the Mober subchassis for my Kore, wondering if it would sound even better with the Karousel. It didn't. The Mober and the Karousel clearly sounded better together.
I thought that the Kore might have brought a bit more clarity between instruments in the soundstage — but at the cost of significant loss of atmosphere, excitement, sharpness, and textural detail. Compared to the Mober, the Kore felt a bit "slushy." Compared to the Kore, the Mober felt pure and fast.
Next steps
As is often the case, I have been absurdly busy with projects and upgrades, and have gotten several months ahead of catching you all up on my blog. Things have calmed down a bit now, so I can finally write about all these changes. Coming next, a review of my Lingo 4, the story of how I rehoused it in an external box, and, speaking of "external," the story of the external crossovers I built for my Yamaha NS-1000M speakers…