Best Pressing Shootout: Bob Dylan, Self Portrait — Canadian vs US vs Japanese first pressings vs Sundazed reissue
What is this shit?
My favourite album by one of my favourite singers!
Yep, I said it. I know a lot of people hate Self Portrait, and have since the day it came out. BUT I LOVE IT!
I know it's weird to love a record of covers by one of the great songwriters of all time. And I love his original albums too, obviously. But his covers records are invariably amazing (Good as I Been to You, World Gone Wrong, Shadows in the Night, Fallen Angels, Triplicate… Another Self Portrait… hell, I even love the much-loathed Dylan — maybe it takes a genuinely talented songwriter to identify other people's great songs, or maybe Dylan is just a brilliant interpreter). Whatever the reason, I just love hearing him sing songs by other writers. And Self Portrait is the best of his cover records.
Let me try to list some reasons why I love it so much.
It's weird. A song in which Bobby says no word but only dah-dah-dahs. A song with no singing by Bobby at all. An apparent piss-take of a song where two versions of Bobby conspire to butcher a song by "Next Dylan" candidate Paul Simon. It's a risk-taking album, and for me it totally works.
It's pleasant to listen to. It's experimental and weird without being dissonant. It's something you can put on and just chill. People have argued it was a deliberate attempt to alienate his audience — but in my case, sorry, Bobby, you'll have to try harder.
It has my favourite Bobby voice. It's like a slightly less extreme version of the Nashville Skyline croon — a less "hear how different I sound?" iteration, just sort of doing its thing rather than making a big fuss about it. It's warm and smooth and inviting.
The songs are amazing. Bobby knows his stuff. He's picked an incredible assortment of genuinely wonderful songs from all over the damned place. "Copper Kettle"? "Little Sadie"? "Belle Isle"? Yes, please.
The arrangements are stunning. I'm not one of those people who needs some kind of uber-authentic stripped-down Bobby where it's just him and his guitar. The man's a huge star, working in the best studios in the world, with some of the best producers, with a massive budget. Use those resources! Get some strings in there, get in some background singers, hire the most talented musicians. That all happens here, and it's pure magic.
The title is clever. A covers record called Self Portrait!
The cover is beautiful. Hey, there's the literal self portrait! But it's not just the art — it's also the the textured paper, the photographs on the inside of the gatefold… It's a beautiful object.
Anyway, I love this album.
And I own a million copies of it.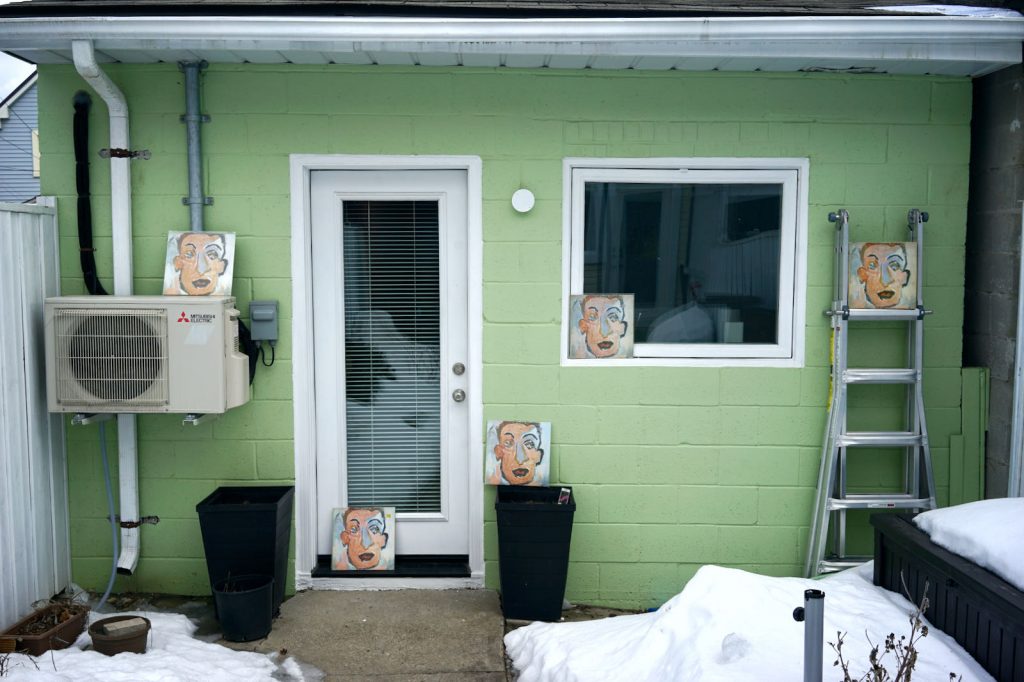 If you're going to buy a million copies of a record released in the glory days of analogue production, this is a great one to focus on.
Since (a) it sold like crazy in its day and (b) people hate it, copies are easy to find and cheap. Let's have a look at the ones I have on my shelf…
The pressings
First up is the copy my mother very sensibly purchased in 1970, and then very sensibly listened to a lot (maybe my love of this album is just in my veins). It's worn and crackly as a result of her excellent taste.
Hers is a Canadian first pressing, which unlike the US first has the beautiful sixties-style 2-eye labels.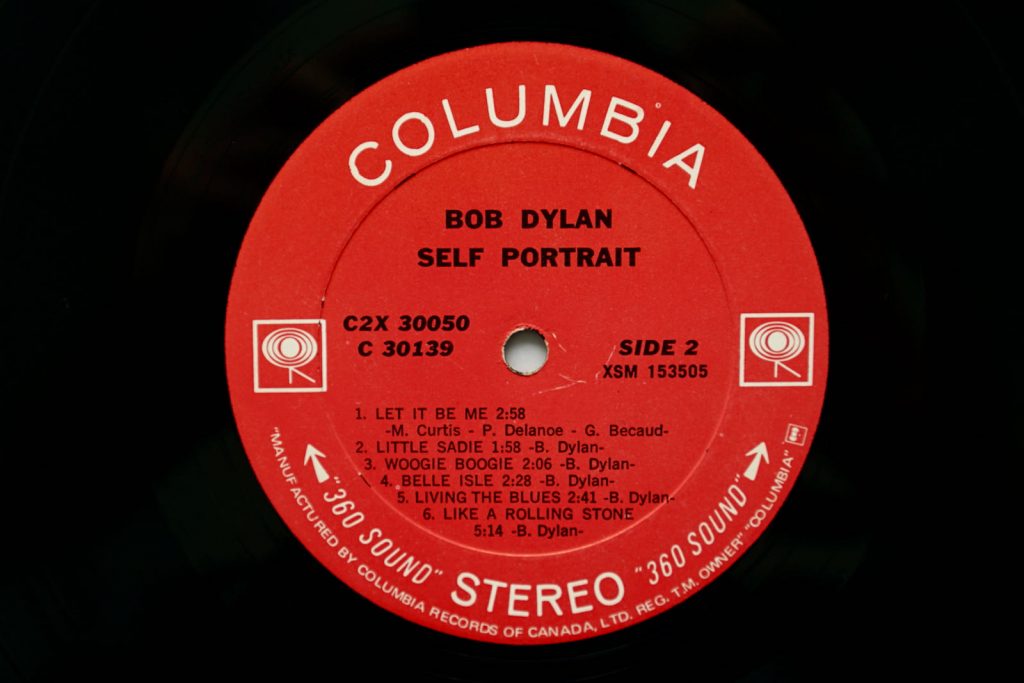 At some point I came across another Canadian first pressing in a bin, which looked like it was in perfect condition. Wondering what my mom's copy would sound like if she hadn't abused it for many decades, I picked it up. (Alas, it's a bit crackly too — see, people just can't stop playing this record!!)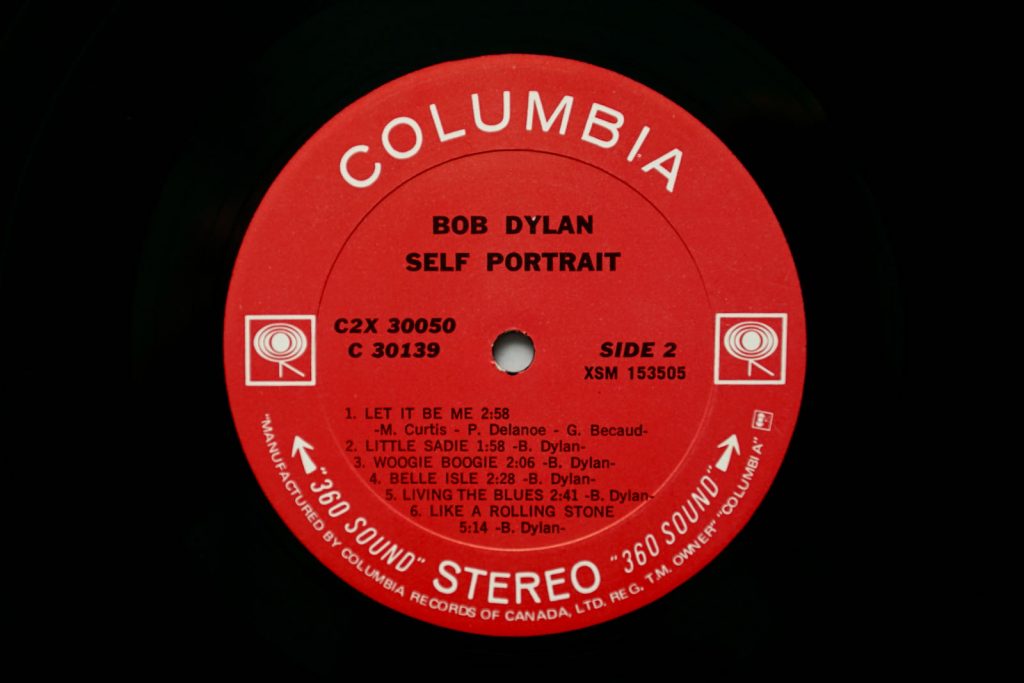 While in San Diego late last year, I picked up a pristine US first pressing (for $16). The labels are the ugly 70s-style Columbia… but in every other way, gorgeous and in incredible shape.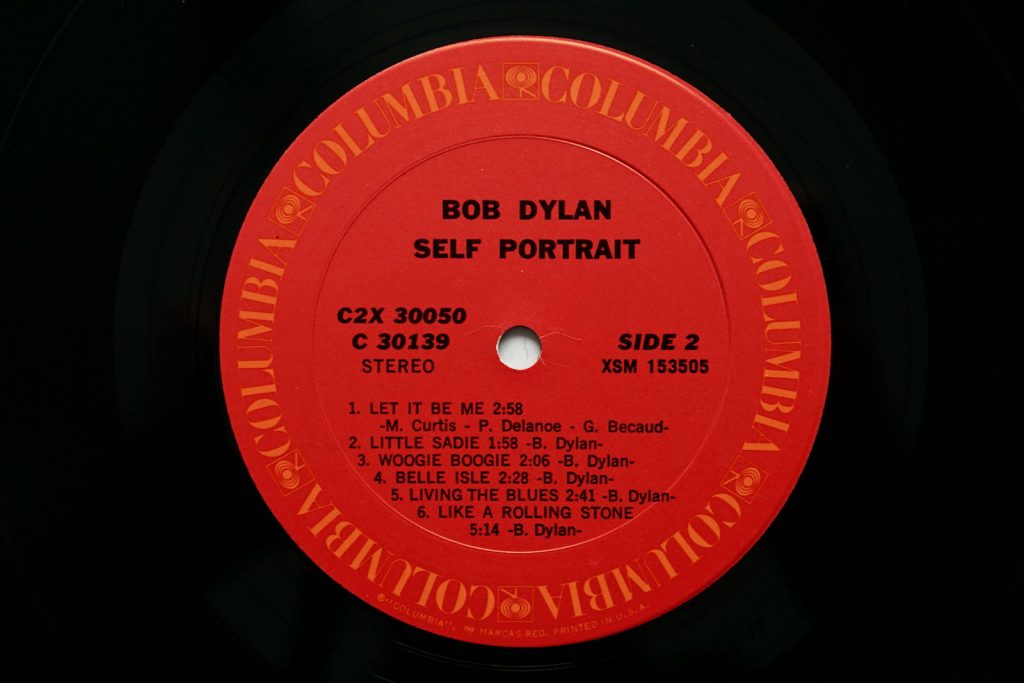 I believe it was the day after I came home from Southern California that I went into Rotate This here in Toronto and came across an equally pristine Japanese first pressing. As a massive fan of Japanese grey-label pressings of this era (I have a bunch of late-60s Sony/Columbia Miles Davis and Charles Mingus), I snapped it up. At $40 CDN, it was the most expensive of the bunch.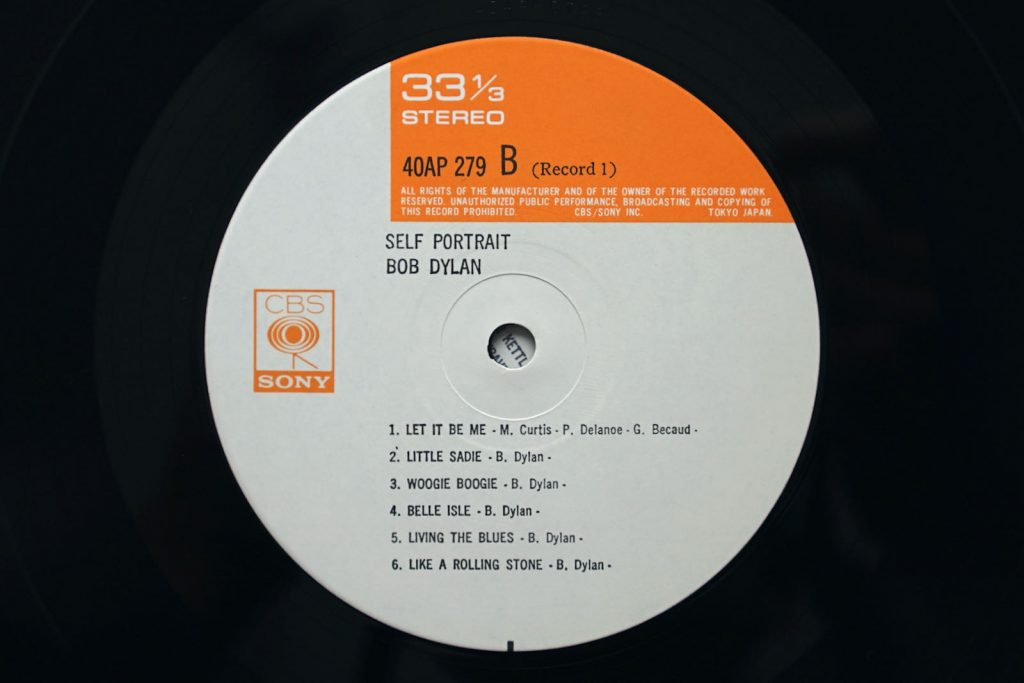 A few years ago, back when the only copy I had was my mother's, I came across this Sundazed reissue at Shortstack in Toronto. Thinking it was hilarious that an audiophile label would reissue an album that is so (a) ubiquitous and (b) reviled, I couldn't help but grab a copy — despite the fact that all the other Sundazed records I've previously purchased have been quite meh. Its label apes the 2-eye Columbia of the Canadian original, rather than the 70s-style label of the US first.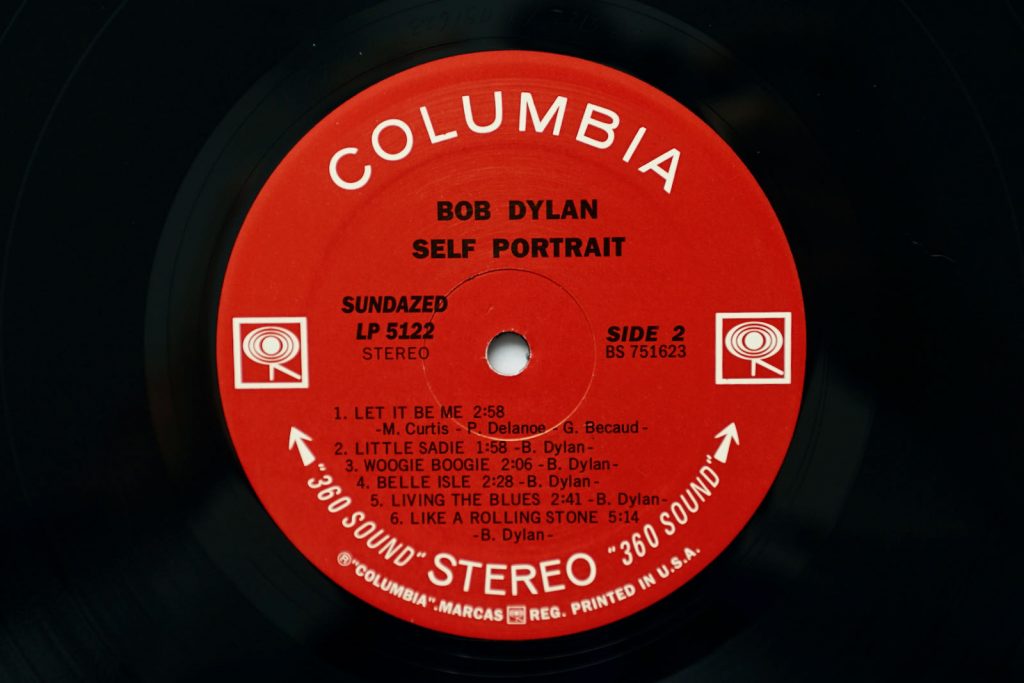 All the first pressings — Canadian, US, Japanese — have equally beautiful jackets: heavy textured cardboard, beautiful gatefold.
But the Sundazed pressing is on regular glossy cardboard, and is thus much less sublime.
The Verdict
These records all sound pretty good, but two stand out above the rest.
The Sundazed is the worst: tinny on the top end, without the holographic magic on Bobby's vocals that all the others manage. I wouldn't be surprised to learn there was a digital step in its production. Michael Fremer gave this reissue an 8/10 for sound (unforgivably, he says the music is a 6/10!), but I'd put it at more like a 7… It's a B+ on my scale.
The Canadian pressings are a big step up. Even though neither of my Canadian OGs is perfectly silent, I still get all kinds of snap, liveliness, and texture. The knock against them is that they're a bit overly bright and can be grating at times. So sort of the opposite of whatever national stereotype you have of Canadian people. I'd call these an 8/10 or an A-.
The US and Japanese first pressings are different, but equally good.
The US is every bit as sharp as the Canadian, but with a fuller low end, so that the overall picture isn't harsh. It sounds best of the bunch on the quieter tracks.
The Japanese has all the detail and texture of the US, but dials the treble harshness down a step and adds even more bass heft. It's a warmer, fuller sound, without being at all dull or vague. It sounds best of the bunch on the more rocking tracks.
When I reach for a copy of Self Portrait, I grab the US or the Japanese — with a slight preference for the Japanese. But they're both solid 8.5/10s in my book: definite As.
Listening Notes
Current setup: LP12-esque turntable (externalized Lingo 4 PSU, Karousel bearing, modified Mober aluminum plinth, Stack Audio Serene baseplate, Tiger Paw Khan top plate, Mober subchassis, Supatrac Blackbird tonearm, Linn Troika cartridge rebuilt by Goldring), Paradise phono stage, fully Ryan Sound Labs-ified Naim 32.5 preamp, 2 x mono-ized Naim 110 amplifiers into custom crossovers handling mids and highs, Lab.gruppen IPD-1200 active bass amplification, Yamaha NS-1000M speakers.
All discs washed with Spin Clean and Kirmuss ultrasonic cleaner.
"Copper Kettle"
Sundazed. Pressed really quiet. Okay, there Bob comes. A bit grainy or something? A bit harsh in the treble? Acoustic guitar sounds plinky. (That cool ssh-ssh thing in the background on the first "Watch the jugs a-filling" comes through, though). Overall kind off-putting, thin, harsh, edgy. Bob's vocals seem a bit off to the right. It's a B-.
Japanese. Dead quiet vinyl. Pressed much louder than the Sundazed.. Immediate "aaaaahhhhh" sensation, Bob's voice beautifully centred, peacefully foregrounded in the soundstage. Upright bass, barely audible on the Sundazed, is deep and pleasing. Guitar has snap and definition. When Bob starts crooning a little louder, the texture gets really engaging, sharp and nice. This is in another league from the Sundazed. The contrast of the sharp acoustic guitar and the smooth/rich strings in the outro — beautiful! A- or A pressing. Gorgeous. Then "Gotta Travel On" starts, with so much jump, such clear and fun percussion on the right and shakers on the left… but I've gotta travel on to the next pressing!
US 1st. Tiny bit of surface noise. Pressed at same volume as Japanese. Just that little bit more definition compared with the Japanese. Upright bass is a little more palpable, the vocals are a tiny bit more in focus. I'm hearing the organ on the right channel in a way I wasn't. And feeling the bass in my chest. The vocals also cut through just a little bit more, a bit sharper, not in a bad way. Greater range of soft to sharp sounds. It's an A. Hmm, then "Gotta Travel" starts and it feels maybe a bit thin, less juicy than the Japanese pressing? Will need to next try with a rockier track.
Canadian 2-eye. More surface noise, some clicks. Sounds a lot like the US, but maybe a little bit edgier. Still that nice bass definition. I think I'm getting more strumming texture on the acoustic than on any other pressing. Surface noise is a bit of a drag, but I think I'm getting the quality here. A bit edgier, harsher than the US, less bass emphasis. But very good, an A-. Sounds a bit flat and distant on "Gotta Travel On," nowhere near the bounce of the Japanese pressing, though the vocals are great.
Canadian Mom pressing. Wow, Mom, lots of surface noise, but this somehow sounds a little better than the other Canadian 2-eye. Vocals are big and clear. Distortion in the right channel on loud passages suggests some bad TT setup back in the day — tsk tsk.
"Belle Isle" and "Living the Blues"
Canadian Mom pressing. "Belle Isle" is super dynamic, deep bass really hops. Vocals have terrific grain and presence are scratchy from my mom's heavy-handed cartridge setup. Cymbals sharp, strings deep. Highlight is that deep, hopping electric bass on the left. Acoustic guitar is sharp and snappy, too. "Living the Blues" is sharp and snappy as well — maybe a little too sharp on the piano. Vocals are really holographic, though — great sounding pressing! God I love this album, so loose and grand at the same time.
Canadian 2-eye. "Belle Isle." A little cleaner than my Mom's. Really gorgeous. I'm hearing the soaring strings better here than on my Mom's, and the bass and acoustic sound just as good. Less edgy here. "Living the Blues," yep, a little less edgy than my mom's, vocals are warmer and better placed in the soundstage. Solid A-.
US 1st. "Belle Isle." Yep, just a bit clearer: vocals in sharper focus, hi hat a bit sharper, strings creating a bigger sense of space. Beautiful! Guitar textures really coming through. "Living the Blues" too: piano is in sharper focus, vocals are warmer and cleaner. Beautiful again — an A for sure.
Japanese. "Belle Isle." A bit softer and warmer than the US, with a bit more heft on the low end. For this song, I think the snap of the US might work better, but on the faster louder numbers, I like the drive of this pressing. Hmm, acoustic guitar might be in sharper focus here compared to the US — I'm getting a clearer sense of it. This is definitely an A, definitely a little better than the very bright Canadian pressing. Misses a bit of the grain of the vocals on the US though. Warmer, softer. "Living the Blues." Definitely the best of them on a rockier number like this. Warmer presentation helps with the piano. Vocals nice and knotty too. I think I might prefer this pressing overall against the US for its warmth.
Sundazed. Turned it up a bit to get it to the same audible level. It sounds closer with the levels matched, but it still lacking some snap, especially on the high end. It's a bit tinny. Not as bad as "Copper Kettle," though — a B+, okay, pretty good, just not as thrilling or natural as the others, none of that engaging knotty texture on the vocals.