"Linishing": Getting the Chrome Bumper Look
I spent all day yesterday figuring out how to silkscreen onto polypropylene: a stressful, tiring, and lengthy process — but one that turned out well. I was hoping that today's task would be easier. Thankfully it was.
What I wanted to do today was to give my Naim shoebox cases the "Chrome Bumper" ("CB") look, which is accomplished by "linishing" — i.e., sanding the paint off the front edge.
It seems that Naim did this with a belt sander, with heavy 50-grit sandpaper. You can see the lines from the rough sandpaper on original CB kit, always running horizontally.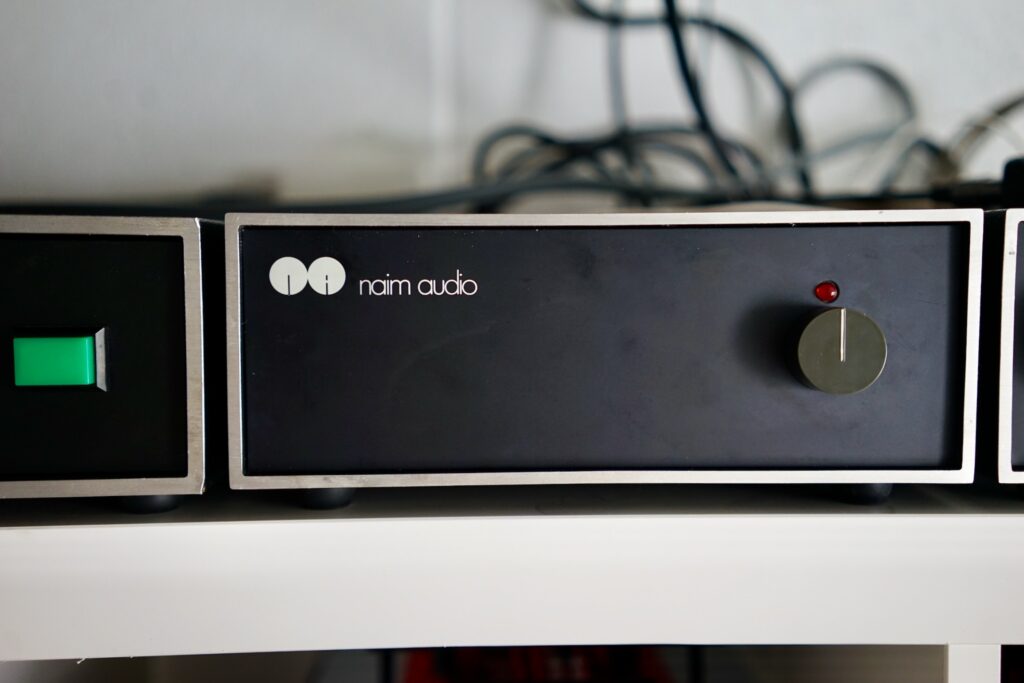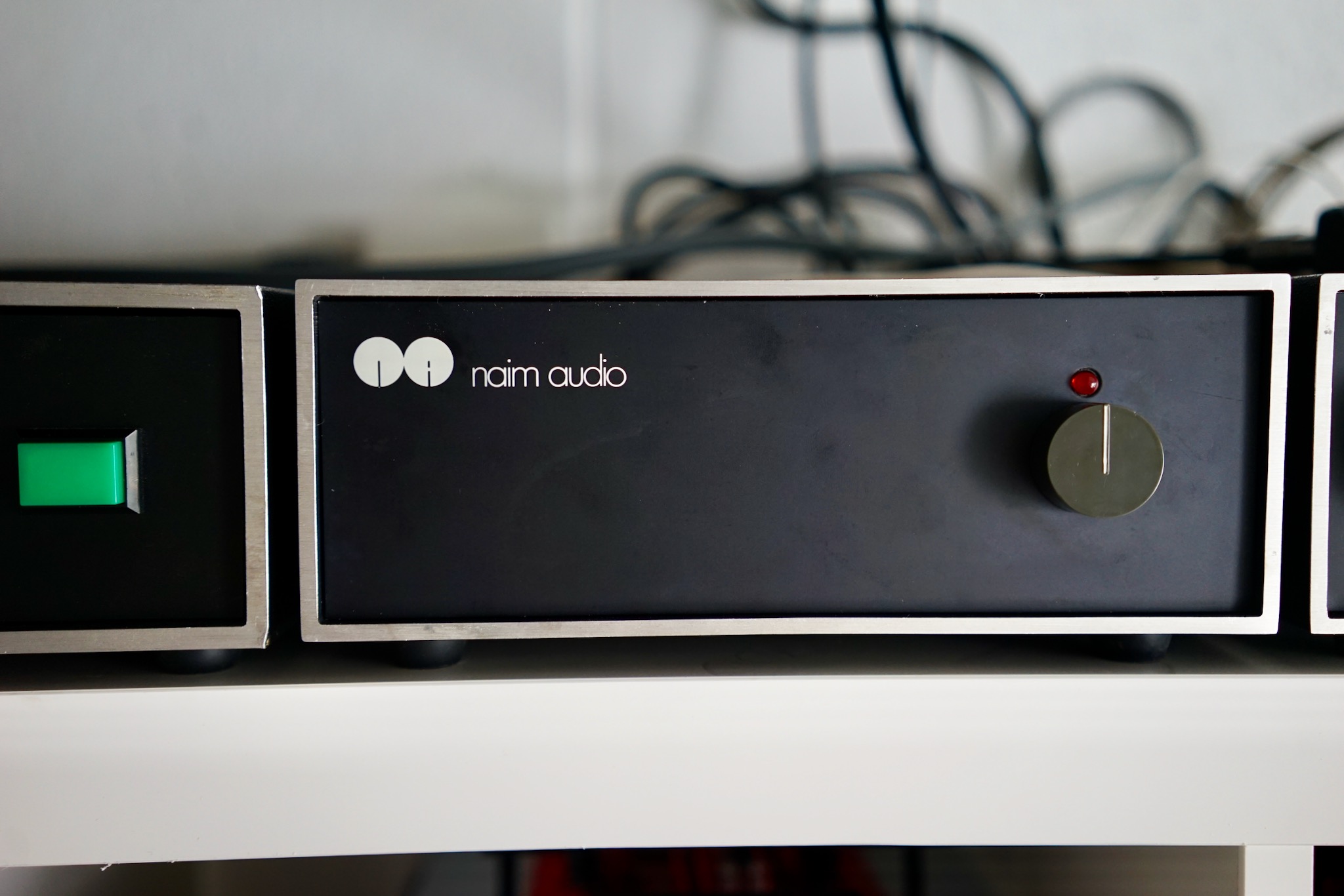 Well, I don't have a belt sander, but I figured I could get the same effect with a few simple hand tools. Indeed, I did.
Here's what I used: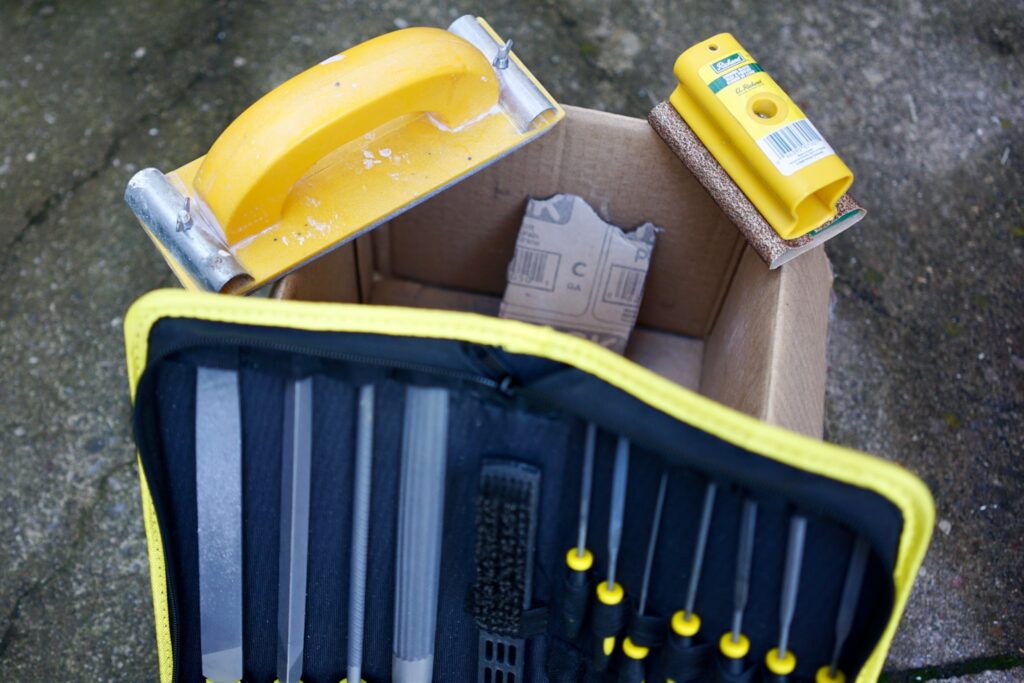 50 grit sandpaper
Sanding blocks (I would have only used the big one if I hadn't run out of big pieces of sandpaper)
Files
A box to put the case in to catch all the aluminum and paint 🙂
My process was as follows:
Remove the paint with the sanding block
File out any deep ruts that remain
Sand again, always going in the proper horizontal direction, to give the finished look.
Here they are partway through: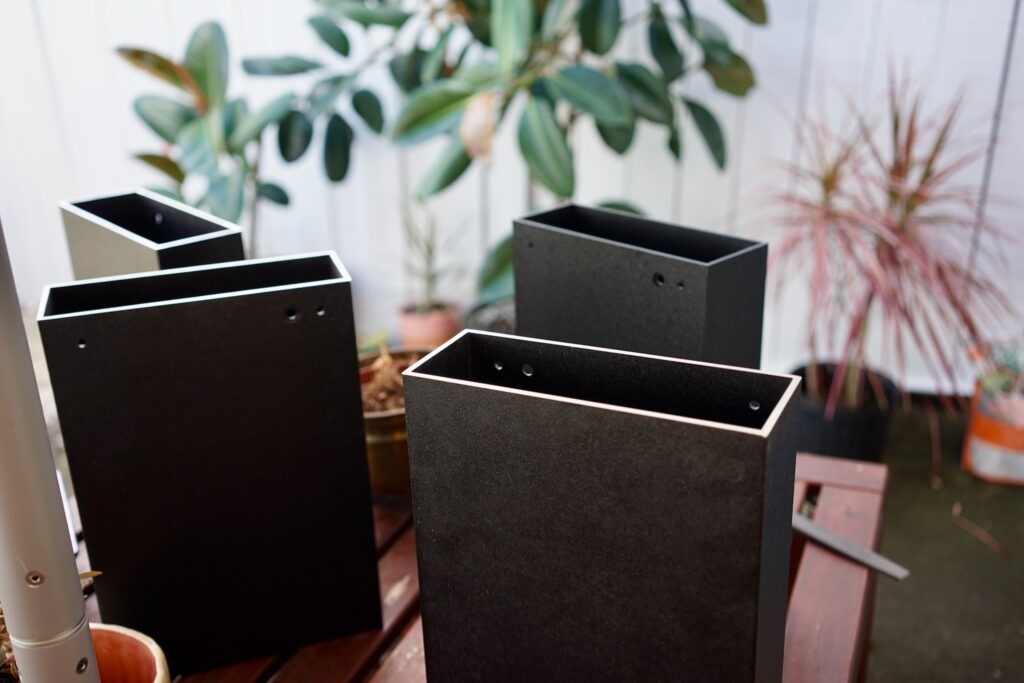 And here they are finished (linished!):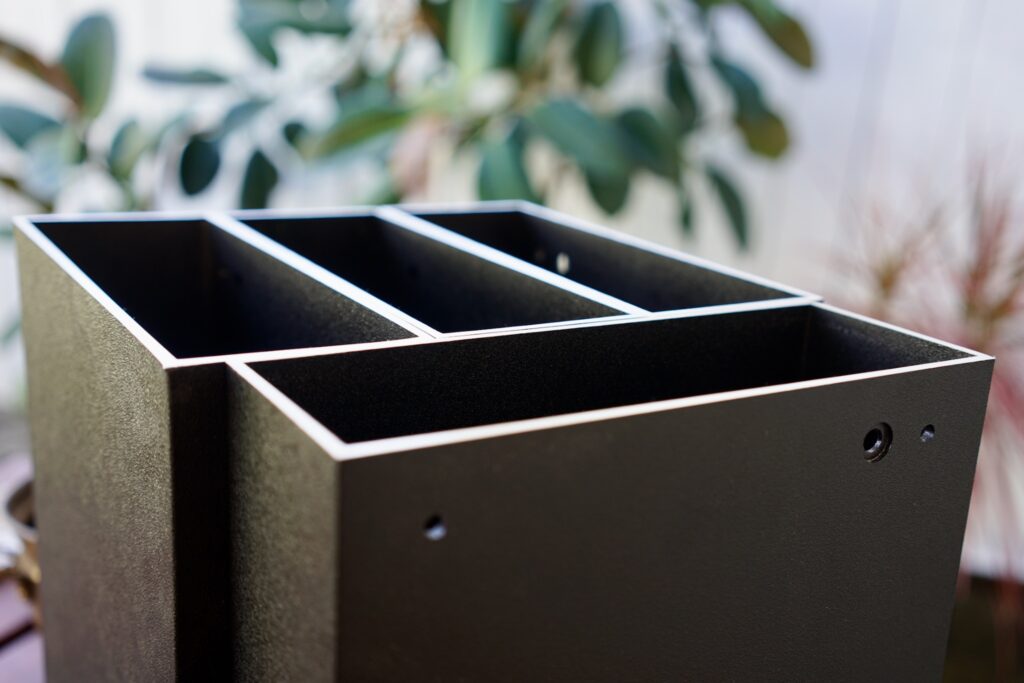 Then it was time for a photo shoot. I thought the Paradise fasciae looked good yesterday: in the CB-ed cases I think they look amazing.
As a reminder, this is the "before" shot: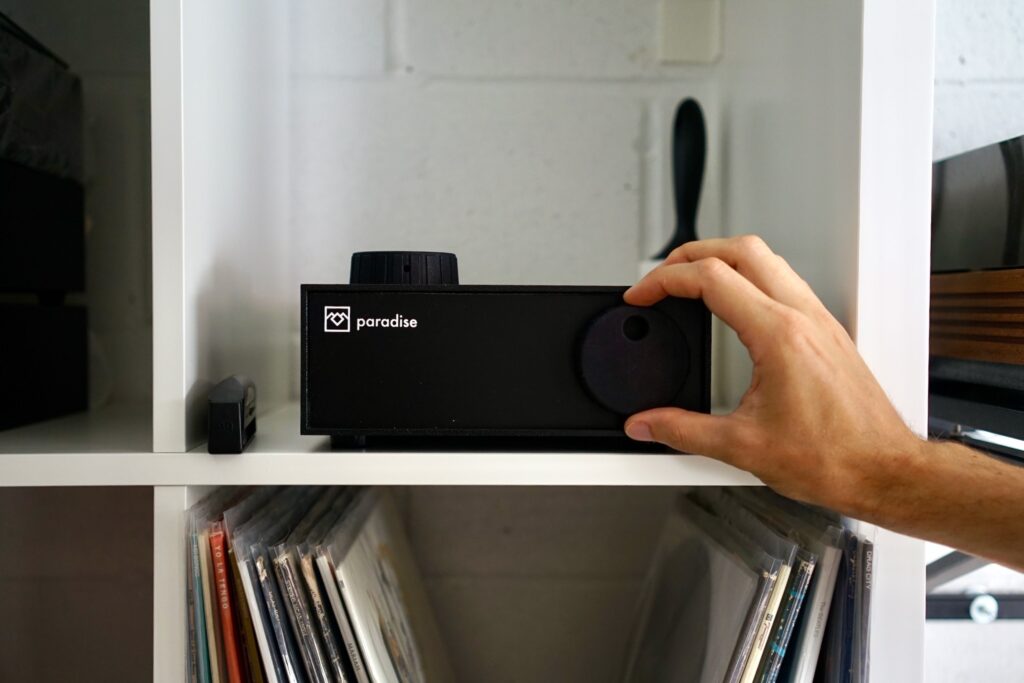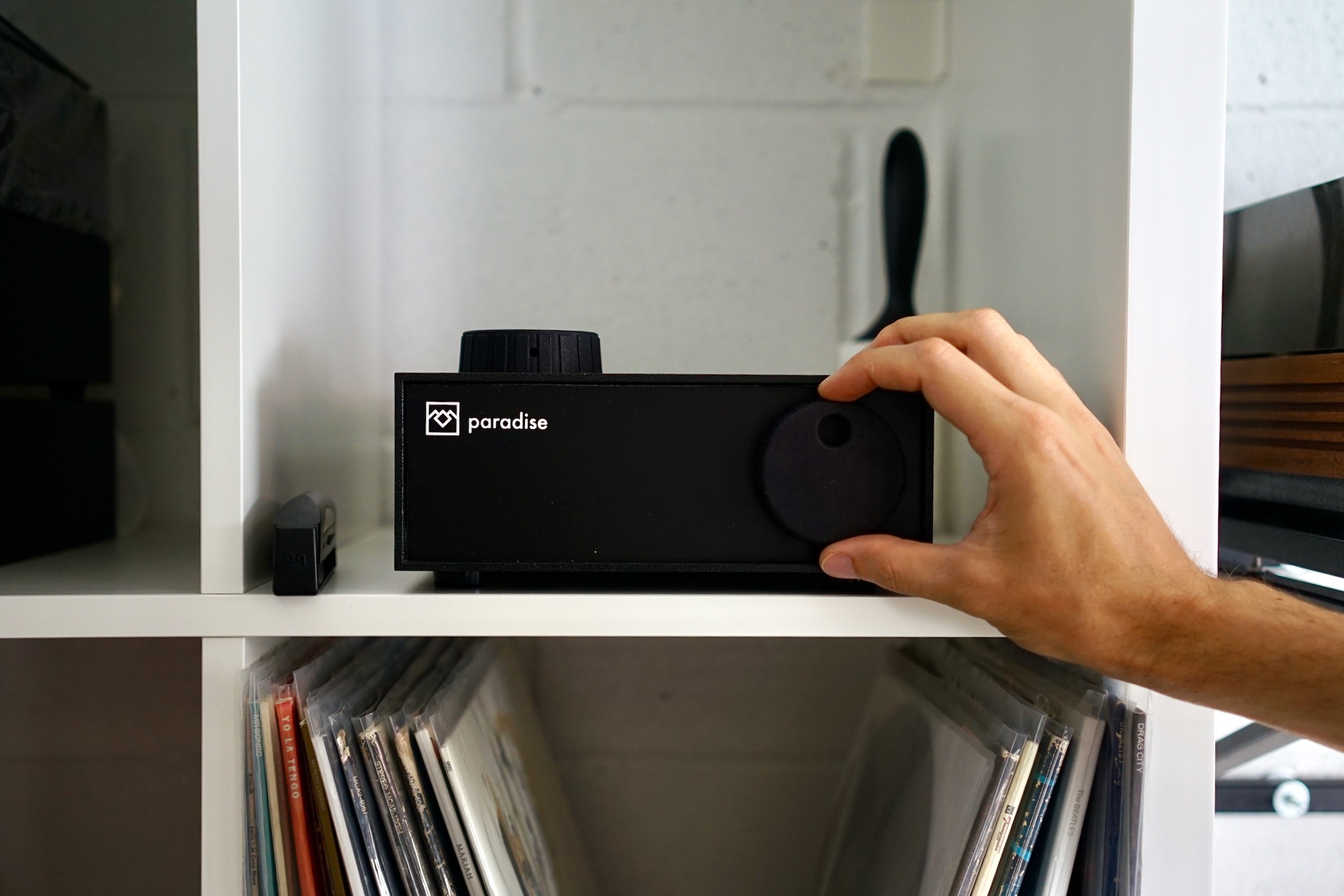 And "after":