Best Pressing Shootout
*Revisited

: The Ornette Coleman Trio, At the "Golden Circle" Volume One — 1966 New York USA Blue Note vs. 1977 King Japan
In the first of an exciting new series of "Best Pressing Shootouts," I compare two pressings of an amazing-sounding live disc: the Ornette Coleman Trio At the "Golden Circle" Volume One.
See red text below for the "revisited" account of this BPS!
Why am I starting here?
Three reasons.
First, I love the music. No, it doesn't quite reach the heights of The Shape of Jazz to Come or Change of the Century, but it's cool, daring music that combines Ornette's Charlie Brown child-genius with the gorgeous textures and technical chops of drummer Charles Moffett and bassist David Izenson — who somehow switches back and forth from plucked to bowed bass in many songs: wow. I prefer the less adventurous, less experimental Vol. 1. I'm more in the Ornette game for the cute sax riffs than the alienating violin. (I also love the cover, by the way. What a photo — compositionally, technically, aesthetically…)
Second, it's a beautifully engineered album. This was recorded live at the Gyllene Cirkeln club in Stockholm November 1965. It was Ornette's first for Blue Note, but it's not the usual Rudy Van Gelder recording. Instead, Rune Andreason gets the "recorded by" credit — and whoever he is, he rules, for this live set is incredibly dynamic and alive, with cymbals splashing massively in the left channel, cordy bass singing in the right, and Ornette's alto screaming down the centre.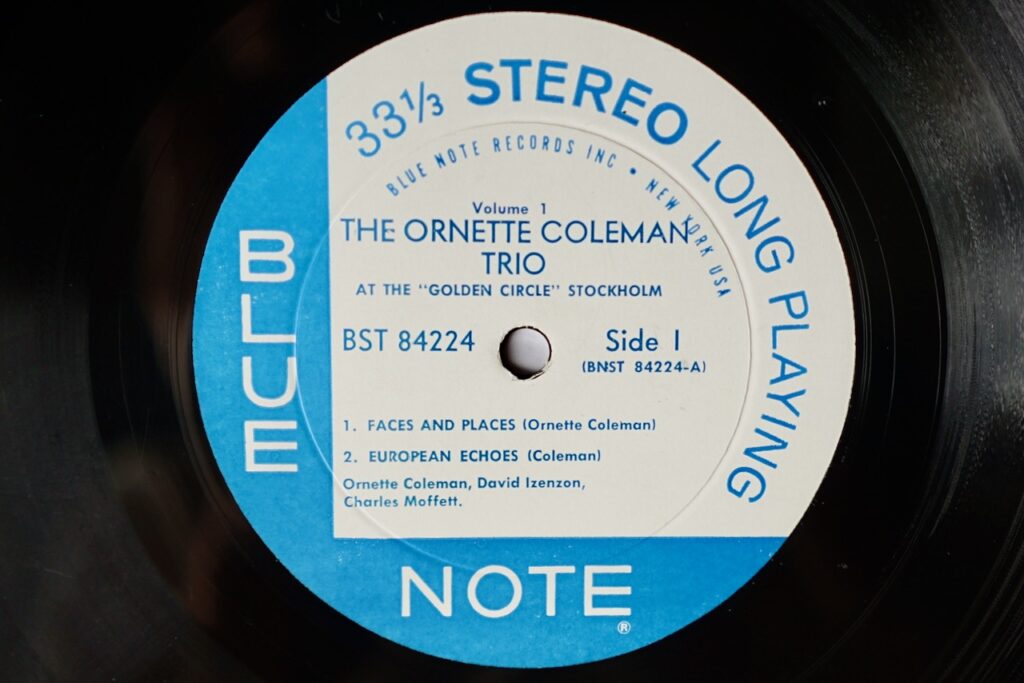 Third, I have two very interesting pressings: a 1966 "New York USA" stereo first pressing and a 1977 King Records Japanese reissue. As it stands, this is my one and only Blue Note with the usual coveted marks: "VAN GELDER" stamp and Plastylite ear. Why did I decide to buy this one in particular? Sure, I'd love to have Jackie McLean's Destination Out or Eric Dolphy's Out to Lunch in a Plastylite first pressing. But they're insanely expensive. For some reason, this one is cheap. I got a legitimate Near Mint copy on Discogs for $25.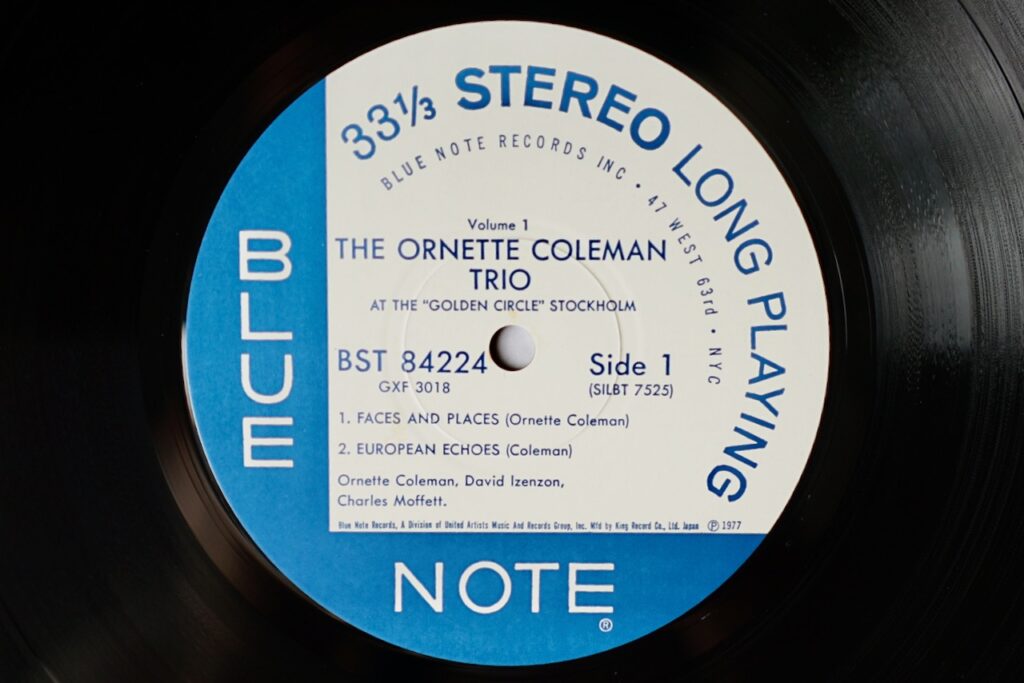 My first copy was the King, which I got at Cosmos Record in Toronto sometime in the fall of 2019. I paid a hefty-but-fair $70CDN for an absolutely dead mint copy — although the cover is a little speckled from age (by the way, the Kings also have really nice covers: heavy cardboard, nice, accurate colours). This is the first King pressing I bought and I was immediately blown away by the absolutely silent vinyl and the remarkably dynamic recording.
Verdict

*Revisited!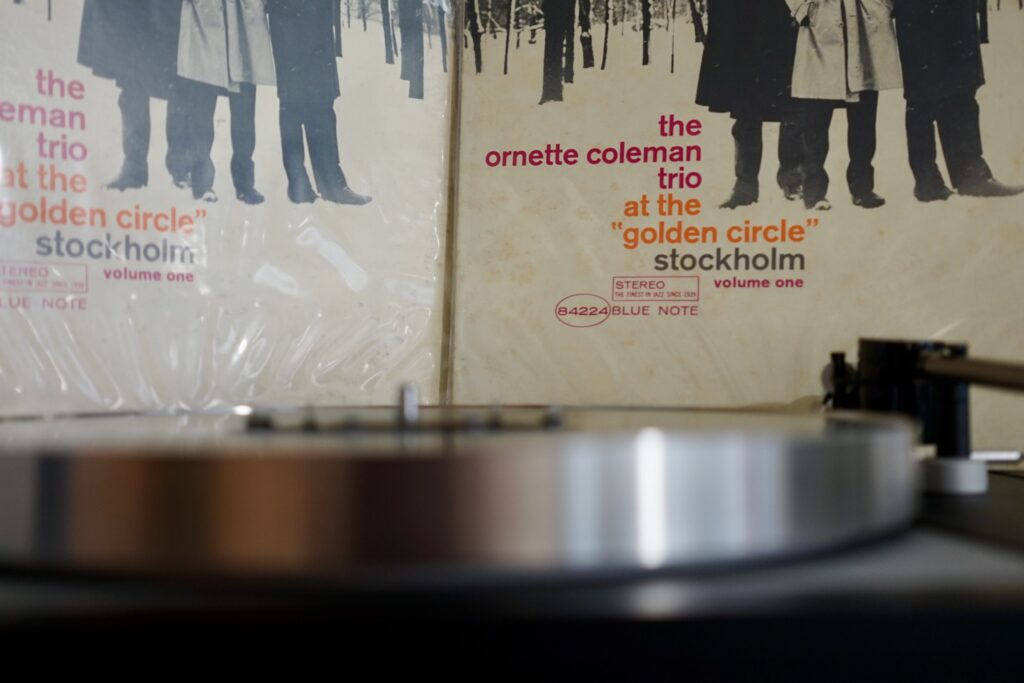 This is the first Best Pressing Shootout I did, and the first I revisited when I moved to my (superior, more resolving) Sillys Place loudspeaker setup. On revising these pressings, I came to the same conclusion: the King pressing is superior to the original Plastlite, somehow. It had more bass drive, a warmer, rounder tone, but no loss of extension or detail on the cymbals. Note that this is not true of all King pressings — I've found them wanting on some titles. But this disc? The King is the best.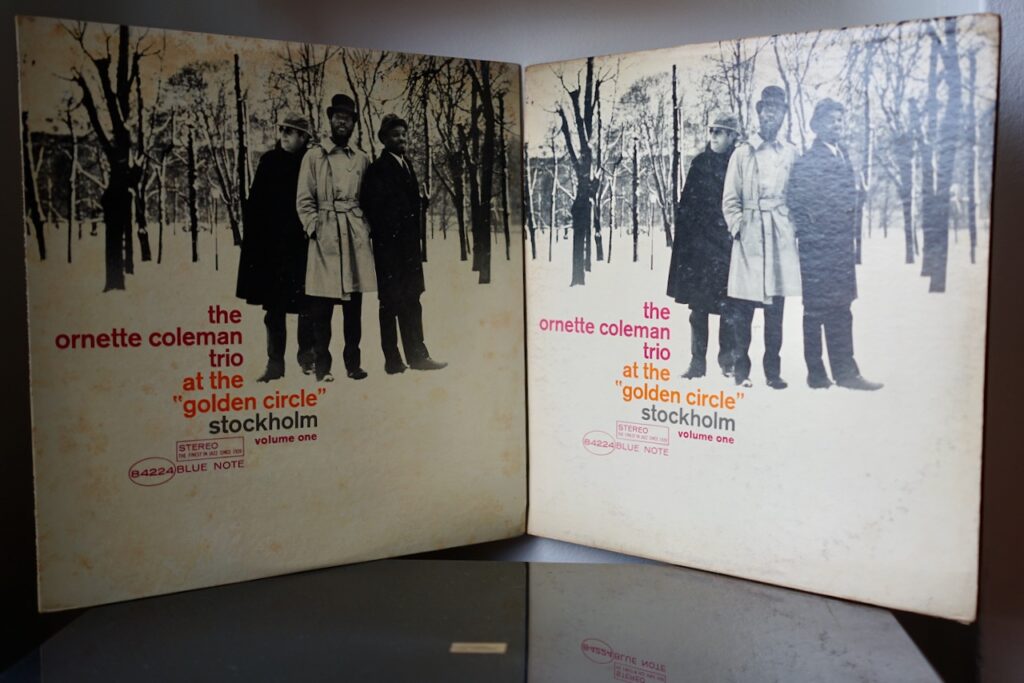 You can check out all my listening notes below, but let me jump straight to the verdict. Obviously, I was expecting the Plastylite first pressing to win the shootout. But it didn't. To my ears, the King was the winner — about 5-10% better than the Plastylite, and 15-20% better than the digital copy.
Both vinyl pressings had a slight edge over my MQA Tidal digital version in detail and naturalness (revealed especially in the toms and the bell-strikes on the cymbals). But the Plastylite was too bright for my tastes: it had more "zing," but the bass was slightly buried in the mix. The digital mix had way too much bass, so that the bottom end became thuddy and indistinct. The King was locked into the Goldilocks position: really nice balance, totally silent vinyl, all the detail of the Plastylite — indeed, maybe even a bit more detail.
I can't say that all King pressings are better than all Plastylite pressings — indeed, that would be totally heresy. I've heard that the quality of King pressings varies a lot between titles. I also can't say that my current setup is reference-quality or that these results will hold across all future iterations. But with this copy and this setup, the King is king.
Listening notes (revisited)
Current setup (October 4, 2020): LP12 (Mober DC motor/PSU, Cirkus bearing with tranquility, Mober subchassis, Tiger Paw Javelin tonearm w/ Koeus cable, ESC-retipped Linn Troika cartridge), Paradise phono stage, Konduit interconnect, fully RSL'ed Naim 32.5 preamp with Naim/RSL ZapSnaps power supply, SKylla cable, Naim Nap 135 monoblocks, Van Damme Tour Grade Black 4mm, Yamaha NS-1000M
"European Echoes"
Plastlylite. Really lively, energetic, bright, sparkling. In the quiet parts, beautiful cymbal splash and heft, definitely feels like it's right there. Bass (instrument) feels a little muted perhaps? This does stand out as an especially nice recording — not maybe at Out to Lunch MM levels, but really good.
King. Pressed quite a bit louder. Subjectively immediately seems better, possibly due to level? Bass has more drive, cymbal occupies more space. The stereo image is actually totally different: the squeaky sax is moved a little more to the left, the whole image is wider. Sax much more piercing here. A bit more clarity on the bass in the quiet drum part, no loss of detail on the drums. More drive and heft throughout. So yes, the King is better, maybe 5-10%. Plasylite is not a panacea.
Listening notes (original)
Current setup (April 3, 2020): LP12 (Hercules II PSU, Cirkus bearing, SSP12, Kore subchassis, Ekos 2 tonearm w/ stock cable, Dynavector XX-2 MkII cartridge), Dynavector P75 MkI, Linn Silver RCA, Schiit Mjolnir w/ Telefunken E88CC, Hifiman HE1000v2 w/ stock balanced cable. (See here for my digital setup.)
Announcement and start of "Faces and Places"
Full digital. Lots of things to listen for, including the instruments tuning up. I've never listened to this on digital before, only on vinyl. This part always makes my ears perk up and think, "Wow, this is a great pressing." Don't quite have that feeling here, but it does sound really good. Bass is nice and deep at start of song, but not especially defined.
Full King. Dead quiet vinyl. The bowed bass before the announcement starts is terrific, as is the funny tuning-up knotty sound and the cymbals when they kick in. Applause is mega percussive. Definite sense that this is better than the digital, especially (at the start of "Faces and Places") the clarity and heft of the bass.
Full Plastylite. Vinyl quiet but not as quiet as the King. Bowed bass sounds good, but not obviously better than the King — same for the tuning-up drums and applause. Maybe the cymbals do have a little more detail and sparkle, though. I'm picking up more ambient conversation before the playing starts. I think there's some more top end, and things do seem to "pop" just a bit more, to be just a little more vivid. But it could be because it's pressed louder…
S-2-s digital vs. Plastylite. Spatial cues and textures better on vinyl. Highs definitely higher and more natural on vinyl. Sax is thinner on digital, though overall there is more bass on digital. Not "gross," more like 10-15%. Soundstage is different: more hard-panned on digital. Starting to actually appreciate the added heft on digital. More splash and shimmer on vinyl, but maybe a nicer overall presentation on digital? I'd give vinyl a slight edge here in the end, something like 5%, for a bite more sparkle and detail, though I find the EQ a bit too bright for my tastes.
S-2-s digital vs. King. This is the better pressing! Unlike the digital, it doesn't over-EQ the bass. Unlike the Plastylite, it doesn't over-emphasize the treble. It's beautifully balanced. It retains the detail and clarity edge of the Plastylite but has a beefier, more confident presentation. There's a kind of weird over-emphasis/amplification of the cymbals on digital that the vinyl (both versions) don't have. Much nicer balance on the King. The bass (the instrument) is more perceptible here than on any other pressing: it's not thuddy and overwhelming like on digital, and it's not hidden like on the Plastylite. Drums, especially toms, much more natural on King. Say 10-15% better, so 5-10% better than the Plastylite.
"European Echoes"
Full digital. This sounds very good. Drums are natural (cymbals light and delicate, and really well positioned in space), texture on the bowed bass is good, sax is penetrating. Nice thunk when Charles Moffett is playing the bell of the cymbal. Great track, nice sound — especially the drums.
Full King. Amazing. I feel like I'm right there in the room. Cymbals are massive, sax is super-clear without being grating, bass is very clearly drawn and defined — and it really goes deep. I feel the bell hits right in my belly. Little spatial cues in the venue are really coming across — I keep looking around in my room to see what the sound is. Definite sense that this is a little better than digital: clearer, realer.
Full Plastylite. Similarly, amazing. Really beautiful recording. Could be that the highs are a little higher — a bit more sparkle. But not obviously better than the King pressing. Hmm, the bell-hitting and the fine little drum playing does sound better. Could it have a little edge on detail and realness? If so, it doesn't seem massive. Will be interesting to do the S-2-s comparisons…
S-2-s King. In the sparser atmosphere of this song, the differences with digital are clearer. Cleaner, wider, more detailed, more natural. Bass much, much muddier on digital. But it's the intense, soaring, bright, piercing, penetrating sax that comes out most beautifully in contrast here. In the quiet drum parts the difference in detail and naturalness is big. The digital just totally flubs the representation of the bass (instrument). 15-20% better.
S-2-s Plastylite. Definitely that bright presentation on the Plastylite is the first thing you notice. I don't notice as big of a difference in terms of detail in the quiet drum part as with the King. Definitely more percussive detail on bell hits. Tom drum detail isn't as far apart here either. Yeah, the King sounds a little better. This is 10-15% better than digital.
Verdict: So I'll give the King a slight edge. Absolutely no loss of detail over the Plastlite; indeed, I'm getting a little more. And the presentation is better balanced, with less emphasis on the treble.